60 Plus Chat Tips
Hopefully these tips will help to make your chat experience in 60 Plus a pleasure.




This part of the chat room screen with instructions may be helpful for you.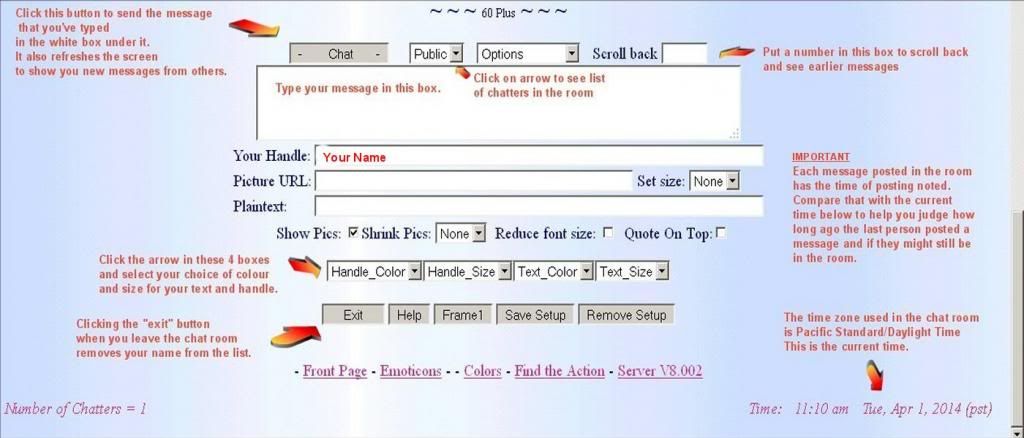 - You might not find chatters in the room at the time you visit.... you'll be able to determine this by checking the list and noting the time on the last message posted.

- A brief caution about the list.... if a person does not click the "exit" button on the way out, the name stays there for about 20 minutes or so and sometimes it might look as if someone is in the room but really isn't. If you don't see any recent messages when you click the chat button, it's likely that they have left the room (compare the time included on the last message with the current time shown at the bottom right of the screen).

- Other than later evening Eastern time (10:00-12:00 p.m.), there seems to be no special time for chat. However, people look in at different times throughout the day and evening and hope to find someone to share a chat with so please do try at different times. (Reminder: the time used in the chat room is Pacific time)

- Finally - welcome to 60 Plus ! Hope to chat with you soon.